Print Page
Contact Us
We are dedicated to representing individuals, employers and employees in their immigration, permits and citizenship needs across the US and Canada.
One of our most successful practice areas consists of admission to Canada and the US in cases in which the applicant has a misdemeanor or felony record. If you have an urgent need to enter Canada and need a waiver (temporary resident permit) or pardon (rehabilitation) to overcome your inadmissibility, consult our Admissibility section for information about securing your entry into Canada with a criminal conviction or charge on your record.
Headquarters
Dallas
3010 Lyndon B. Johnson Fwy.
Suite 1404
Dallas, Texas 75234
Tel.: (214) 295-6051
Toll Free: (888) 827-6065
Fax.: (214) 647-1089
Canada
Montreal
85 rue Saint-Charles O.
Suite 201
Longueuil (Montreal), Qc J4H 1C5
Tel.: (514) 461-1399
Toll Free: 1-888
Email: inquiry@globalrcic.com
SEE MAP
Marc Laforce, RCIC
At GCI, our team of experienced legal professionals will work hard to identify your immigration needs, evaluate your qualifications and strengths and obtain the best results for you. Because of our structure, we are able to delegate tasks in a cost-effective manner. This creates a highly effective work environment that is beneficial for both our personnel and our clients.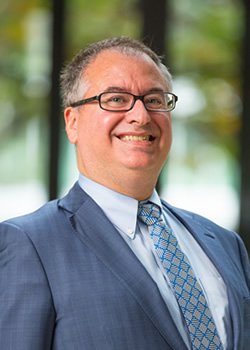 When Marc Laforce says, "I understand what you're going through," he means it. As a professional and an individual, Mr. Laforce has immigration experience from many perspectives.
As a professional immigration specialist, he has helped hundreds obtain temporary or permanent admission to Canada. Mr. Laforce excels with the most difficult and challenging cases, and provides outstanding service to help clients through the complex process of dealing with border issues.
As a business manager, he has received immigration approval from multiple countries allowing him to work and live around the world. Mr. Laforce knows how it feels to be an immigrant and a temporary business visitor in a foreign country.
Mr. Laforce has the certifications required to handle immigration and admissions to Canada. In 2008 he obtained certification from the Canadian Society of Immigration Consultants (CSIC). In 2011 he transferred this federal certification to the new regulatory body, Immigration Consultants of Canada Regulatory Council (ICCRC), where he is an active member in good standing.
As a Montreal native, he is one of the very few US-based Canadian immigration specialists licensed by the Quebec immigration ministry (MIDI). He is fluent in French and English.
In addition to his expertise in immigration services, Mr. Laforce is a successful entrepreneur and business leader. He has 20 years' experience in managing consulting, telecommunications and service provider industries. His previous career included assignments in Brussels, Belgium (Belgacom), Johannesburg, South Africa where he led a business development team for a cellular holding company and in Frankfurt, Germany where he was Assistant to the Vice-President at Teleglobe Canada (now TATA Communications).
Mr. Laforce holds a Bachelor of Arts degree in Political Science from McGill University, Canada. He is married and has two daughters.
Mr. Laforce's main office is located in Montreal, Canada.
Only three regulatory bodies allow their members to practice immigration:

1. Members of a Canada Law Society or Canadian Bar Association
2. Quebec notaries
3. Regulated Canadian Immigration Consultants (RCICs)
These are the only three groups that are authorized to represent clients for immigration purposes in Canada including matters of admissibility and citizenship. These are commonly referred to as "Representatives" by the government of Canada.
ICCRC is the national regulatory authority designated by the government of Canada to safeguard consumers who seek and retain the services of immigration specialists. Prior to entering the immigration consulting profession, and following completion of a study program, immigration practitioners must pass a rigorous exam and show good character and conduct.
Once admitted to membership of the ICCRC and licensed to be a Regulated Canadian Immigration Consultant (RCIC), ICCRC members must complete a series of mandatory Practice Management Education courses and a minimum 16 hours of Continuing Professional Development each year.RCICs must also participate in an annual Compliance Audit to ensure that they meet the requirements of ICCRC Regulations and its Code of Professional Ethics. They must also carry Errors and Omissions Insurance.
For government information about who can legally represent clients in Canada, click here:
http://www.cic.gc.ca/english/information/representative/rep-who.asp
To review our firm's license to practice in Canada, click here.
https://www.iccrc-crcic.ca/public/membershiplistFull.cfm?startRow=1&startLetter=L
Authorized Bodies and Members Permitted by Law to Represent Clients for a Fee:

• ICCRC Members
• Lawyers (Members of a Canada Law Society)
• MICC Approved Consultants* (refer to our Quebec license for details)
• Quebec Notaries

Quebec Authorization and Registry
We pride ourselves on being a boutique firm that provides quality over quantity. Our employees do not have sales quotas. They are hired with one mission: to serve clients. We are a full-service provider, not a minimalist operation whose main function is to mass produce volumes of visa applications.
The most critical and sensitive job of a boutique firm is to continually challenge clients to produce more and better supporting documentation. The immigration factory house won't care what you provide. The factory will not help you prepare a better employer verification letter or challenge you on your supporting documentation.
The factory employee is paid to quickly churn-out filings to maximize profitability. The factory has a mundane check list and quickly goes about scratching each item off the list as it receives XYZ document. Insensibly, some factory houses won't read an employer verification letter, let alone challenge it or cross-reference it with the client's resume or form.
When contracting an immigration practitioner to prepare a visa, it is important to have a firm that will assess the minutia of every question on each government form (CIC will return the whole application if a question is unsatisfactory, flat out wrong or left blank).
It is equally important to have a firm assess the overall picture of a case file. "In the balance of things," he must ask, "is this applicant credible"? As a whole, do the supporting documents give weight to our claims or does it contradict or weaken the case?
At Global Crossing Immigration, our reputation is built on our ability to ask the tough questions until the package is credible and stands the best chance of success for you. When that is done, we consider ourselves and our practice successful.
How Much Will this Cost?
Most clients are rightly concerned about the cost of legal representation. How much is this immigrant or permit filing going to cost me?
Unlike most law firms, the majority of our deliverables are offered at a fixed fee as opposed to hourly charges. Once we understand the specifics of your situation we can better estimate the amount of time and the complexity of your immigrant or admissibility case. At that point we can provide the expected costs to complete the process.
For admissibility cases, court dispositions, rehabilitation factors, the passage of time since your last offence and your reason to enter Canada are key features in determining legal costs.
For immigrant visas, work experience, age, education, adaptability factors and your financial disposition are key determinants to legal fees.
For non-immigrant visas, such as visitor, study and work permits, your purpose of visit, education, skill profile, travel experience and given status (if applying from outside your country of nationality) are relevant cost factors.
Our rates are competitive and most clients who want a professional service can afford our fees. Depending on circumstances, we are willing to discuss payment plans. These generally require a significant down payment with the balance due over a period of time.
Whatever your situation, let us know and we will work with you towards successful completion of your goals.
What Does an Initial Consultation Entail?
Our approach differs from most law firms, in that the goal of the consultation is informational. We do not use the consultation as a means to pressure a prospective client to "sign-up."
An initial consultation is around one hour. During this time we will assess your situation and provide advice and recommendations for your next steps.
The consultation includes your eligibility for a visa or permit, probability of a successful outcome based on the circumstances of your case, a projected time-line, a discussion about the process, filing strategy and costs, and plenty of time for questions.
At the end of the session, we'll include a written summary, a point assessment (for point-based visas) and a recommended plan of action.
The consultation includes a 30-day free follow-up to address any additional questions, issues or concerns following the initial appointment.
What is our Success Record?
Our firm has an excellent record of success. Check out our testimonials section to hear about it in our client's own words.
Unfortunately, we are restricted by laws that indicate we cannot add a statement (or stipulation) to your engagement agreement providing you the right to a refund should a visa be denied. Because of this, our firm bylaws prevent us from providing guarantees or "contingency" conditions (contingent upon a visa being approved).
However, our initial consultation will provide you with a realistic projection about the outcome of your case. If we believe your chances are high, we will provide you a written reason as to what makes your case likely to be approved. Conversely, if we believe your chances our low, it is our duty to apprise you of this without wishful thinking or sugarcoating your odds.
Either way, you can trust Global Crossing Immigration to provide a thorough, straightforward assessment of your situation and the best approach possible for a successful outcome.
"I am really happy to see the much awaited approval notice for the [Canadian] Permanent Resident application.
Thank you for guiding me and my family through this difficult process; we could not have done this without your professional guidance and help. We sincerely appreciate all the effort from you and your associates."
Immigration Client, Illinois – March, 2014
"Thank you very much for the good news. I must say your expertise in handling the immigration application returned us the positive result.
I am really very fortunate to get you as my immigration consultant. Myself and my family is very thankful for your help and guidance with our immigration application. Your office helped me throughout the immigration process . . . and I want to thank everyone."
Immigration Client, Texas – March, 2014
"Sorry, I know it is late on your end, but I just wanted to let you know that [my fiancé] is here with me at home now. She went thro***ugh the CBSA [Canadian Border Services Agency] in less than 30 minutes . . . You were right!"
Immigration Client – February 2014
"I wanted to take a moment and thank you for putting together the paperwork and walking me through the steps I needed to take to enter into Canada.
. . . I really appreciate it and we couldn't be more happy!"
Admissibility Client – February, 2014
"Let me start with thanks so much!!! . . . The attention to detail and personalized packet. . . well exceeded my expectations, as the Canada Border Services Agency was very impressed as well.
I will be recommending your firm . . . Once again thanks again for the fast prompt professional service. I REALLY APPRECIATE IT!!!!!!!"
Admissibility/Criminal Rehabilitation Client – September, 2013
"Thank you for your efforts to help me gain entry at Toronto International Airport. The process was thorough. . . but the border agent was fantastic. He reviewed your paperwork and that was it, I was into Canada.
Thanks again for your efforts."
Admissibility Client, Florida – November, 2013
"We landed today in the morning. No issues, no questions, they read the letter and in less than an hour we were driving to Toronto.
Thank you so much for your advice and . . . professional work."
Admissibility Client – January, 2013
"Thank you very much . . . for all your help J You are amazing and real quick in responding back for all of my questions."
Admissibility Client – July, 2013
"Thank you very much for all your help and support to sail through the long and intensive journey.Finally, I have landed in Toronto . . . and now waiting for my PR card to arrive."
Immigration Client – June, 2013
"We received our passports today morning . . . We would like to take this opportunity to thank you all for your cooperation and hard working to help us reshape our future . . ."
Immigration Client – October, 2012
"This is fantastic news! Thanks . . . for all your hard work these past 16 months!"
Immigration Client – November, 2012
"I am just emailing to thank you . . . for all the preparation and editing that you guys helped with . . . your statement was, 'let's pray that when they re-open Respiratory will be added' and that's how it happened . . . Kudos to your office and thank you."
Immigration Client – August, 2013
"Yesssss! . . . [_____] and I are doing the happy dance J"
Immigration Client – May, 2013
"It was a very successful trip. They were able to let us know that we 'met the requirements' . . . to sponsor . . . and the documents had been passed along to the PR side . . . It was so simple!
. . . give yourself a pat on the back for a job well done!"
Immigration Client – August, 2013
"YES!!!!!!!!!! . . . I'm in. 2 yr work permit. I could not be more excited about what lies ahead for me and my family."
Immigration Client – August, 2013
"I was successful in acquiring a 1 year TRP . . . BTW . . . The Customs Officer was very impressed with the quality and thoroughness of the report. Best she's ever seen!"
Admissibility Client – August, 2013
"Success!!! It's really late. But we are done! We were asked almost zero questions. They said 'wow this is a really nice packet' We now have a work permit."
Immigration Client – April, 2014
"I hope to have best outcome at Pearson but regardless it was my pleasure to work with you and your staff especially Shelby and Martha, top notch, courteous and professional all the way. All I can say, Thank You —Thank You—Thank You."
Immigration Client – April, 2014
GAIN ACCESS
Schedule a
FREE


Inquiry now.

Speak to a licensed professional.
Temporary
Resident Permit
(TRP) Help.
Call Toll-free within the United States.
(888) 827-6605